So as I've
subtly
chronically complained about on here for a few weeks now, I've been training for a half marathon. And now I completed my 3rd half marathon and attained my personal best time by over 10 minutes on a more difficult course!
There was limited parking after the race and so I didn't bother with having Damon take a picture of me sweaty and worn out so you get to see me holding my bib and wearing my medal all freshened up the next day :D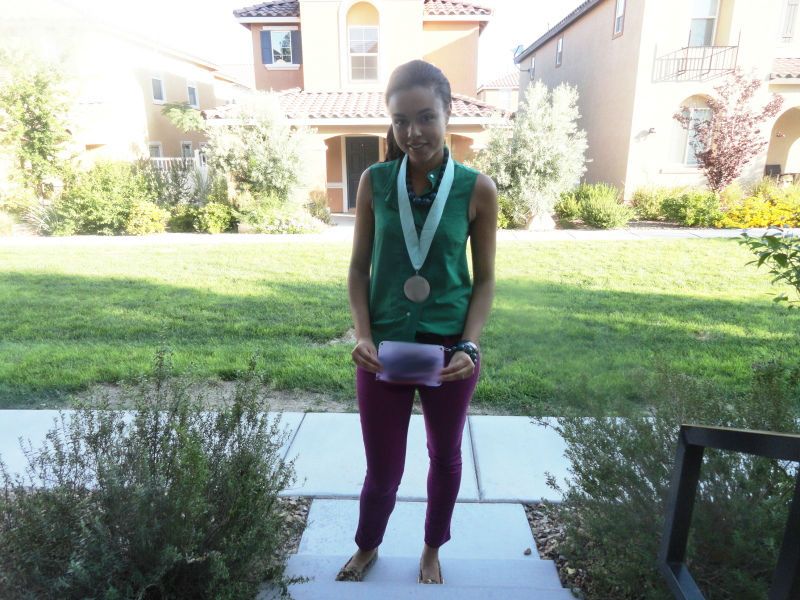 And for once, I'm actually looking forward to running more!