I've been living barefoot and in flip-flops since I tried to kick my pinky toe clean off of my foot.
Not so conducive to running or going to the gym.
But, I promised myself that I'd be ready for a swimsuit, ASAP, so I can't just sit around on my ass, staring at my green and purple foot. Staring burns less calories than one would hope.
So I checked out what was OnDemand, to see what I could do, barefoot in my living room. 30-Day Shred, woot-woot! Jillian Michaels isn't really my favorite, but I love this series. It's the right combination of torture and feeling great when I'm done. Probably because the workouts are only 20-something minutes long. But seriously, you seem results pretty quickly despite the brevity of the workout. That's golden.
Check out how pumped I was to shred.
LOL, I've been 5'11" for over 10yrs now, so you think I'd get over it and stand up straight. But no, I always have to catch a glimpse of my horrid posture in a mirror or photo (or case in point, both) and remind myself to push my shoulders back.
I've only lost 4lbs since I took the photos in the bikini, but progress pics seemed in order anyhow. I'm cheating a little since the rise on my yoga shorts is considerably higher, hiding one of the problem areas, but give me a break, I've had two babies in there, most of the problem is thinner, looser skin that is only going to improve (or not) over time... So take your tickets to the gun show and shut up :D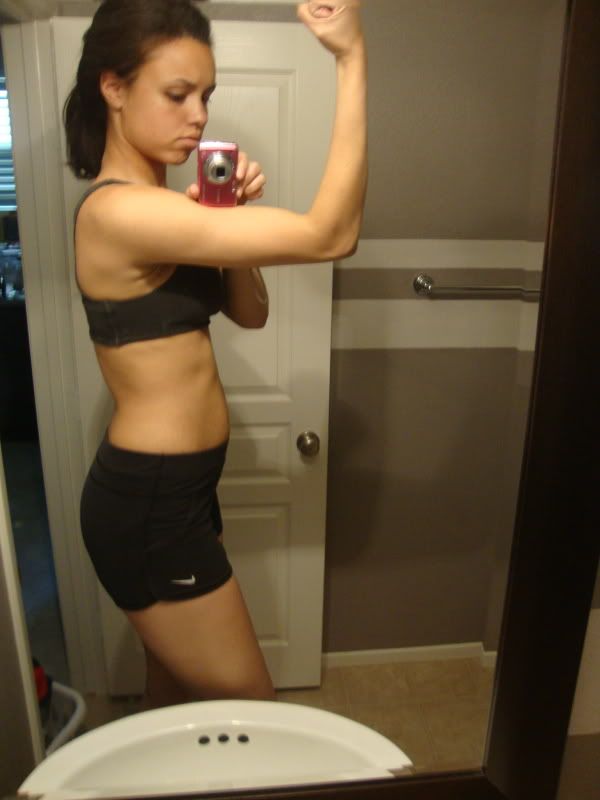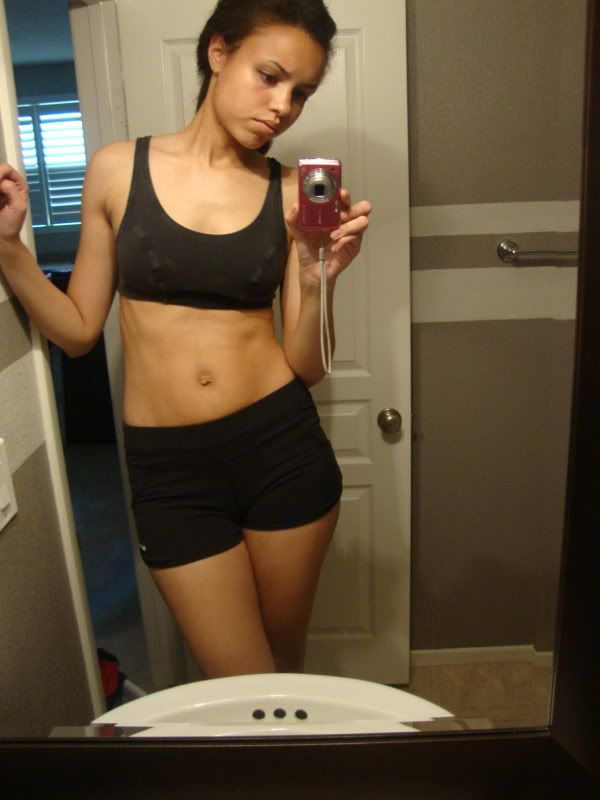 Thong Mono-kini, here I come! Not really. Last time I checked, I don't have any car show promo modeling coming up LOL