Emberly took her new bike out for it's first trip around the block.
Bauer "helped" me vacuum.
We had brunch of ridiculous proportions with friends.
The end.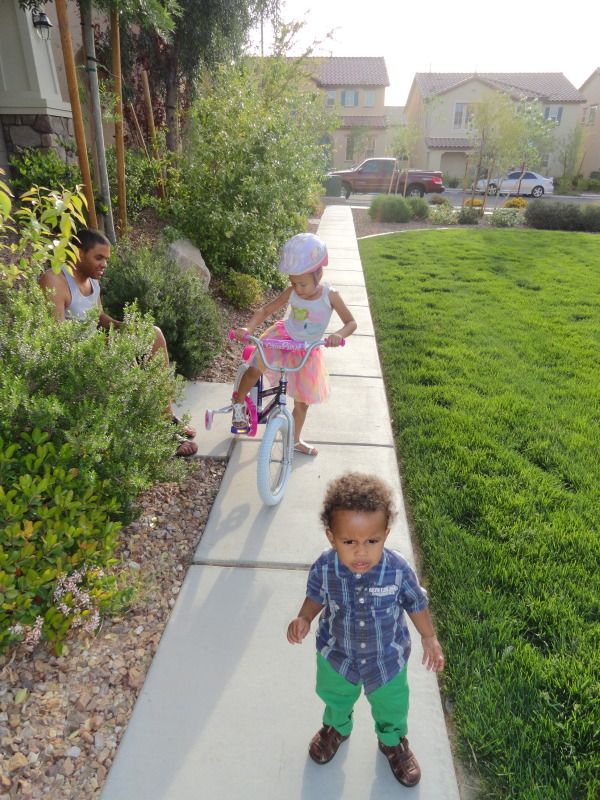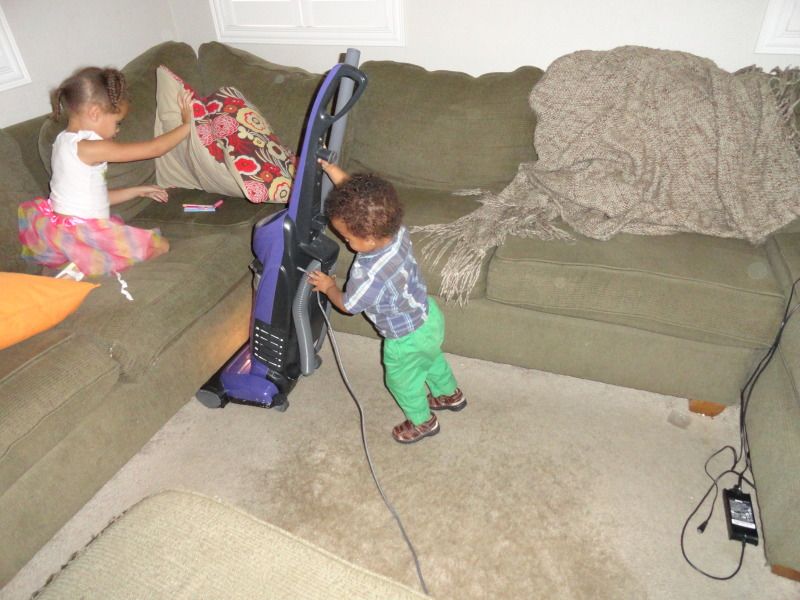 Bauer and the bacon waffle.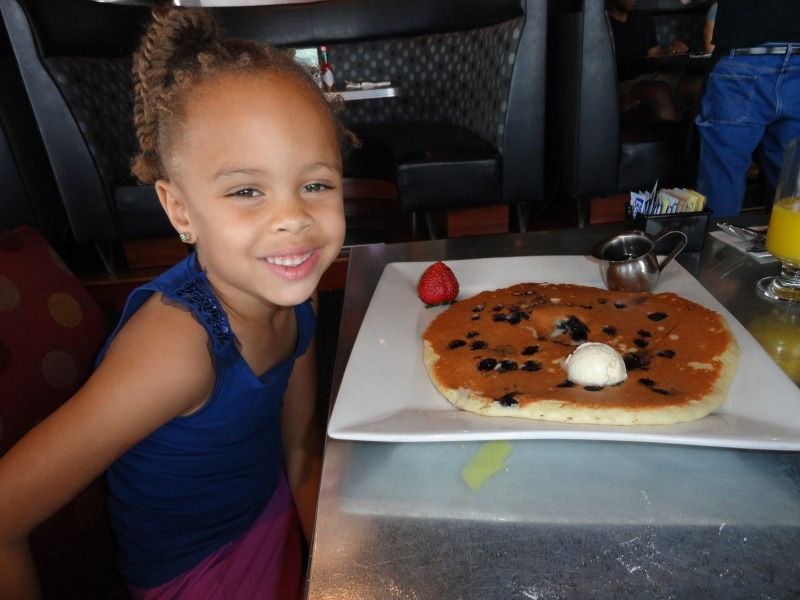 Emberly and the blueberry flapjack.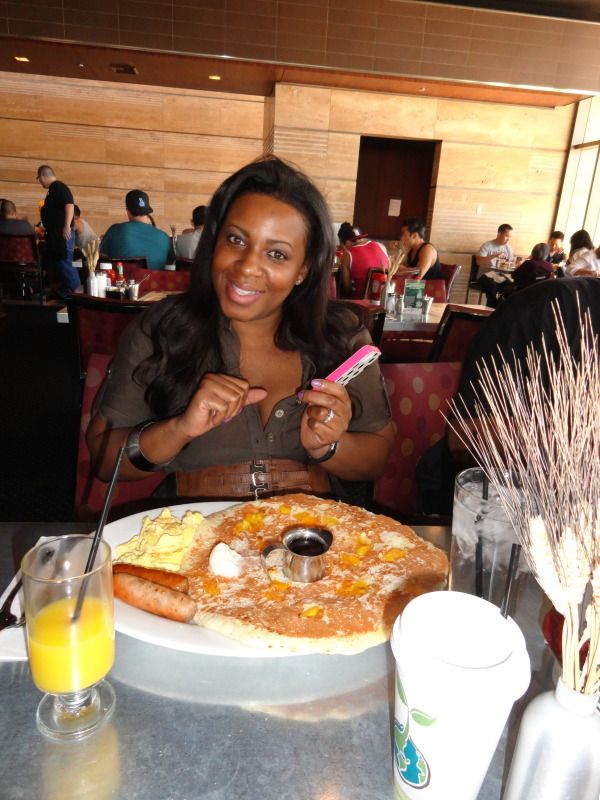 Starr and the mango coconut flapjack tractor driver combo.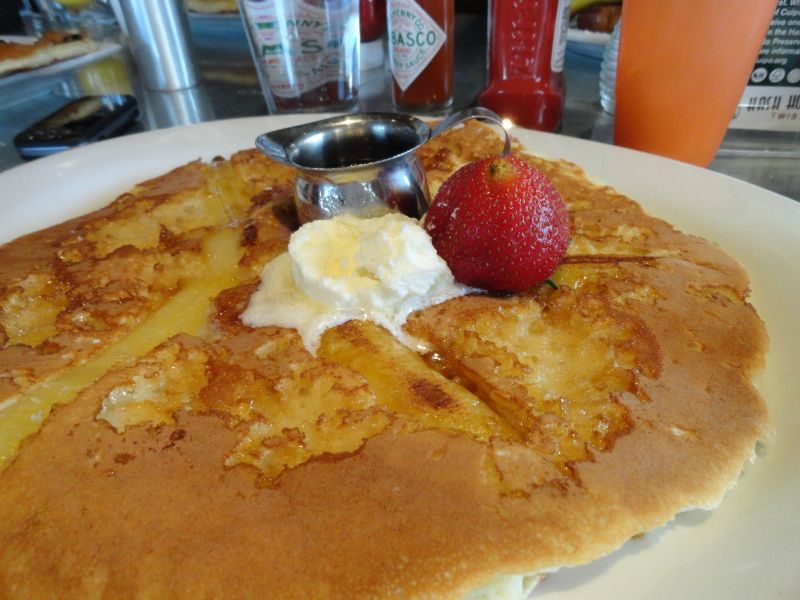 My brown sugar banana flapjack.
Holy shiny forehead, Batman! Should've powdered up pre-photo-op!