*Gasp* Right? LOL No, really, I was on a apparel retail website that's UK based and they were referring to blouses like my purple one with the bow and peter pan collar as "Pussy Bow Blouse." I don't get it, but I like it!
Anyway, outfits 29 and 30 mean I'm done!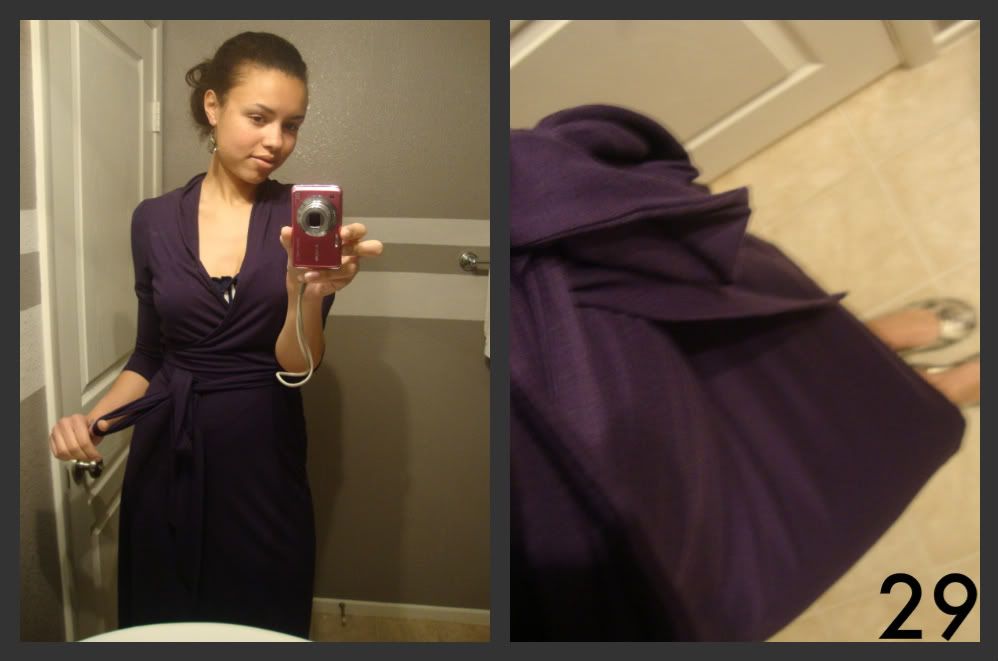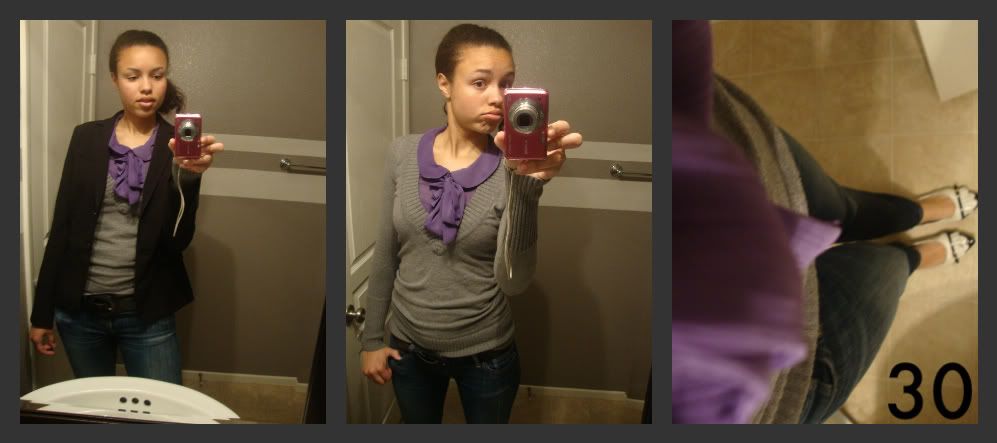 That middle one is me checking out my pussy bow. Nice. ;)
My top 5 from this challenge were pretty easy for me to pick (hint, apparently I like to accentuate my waistline. With belts. Yeah.):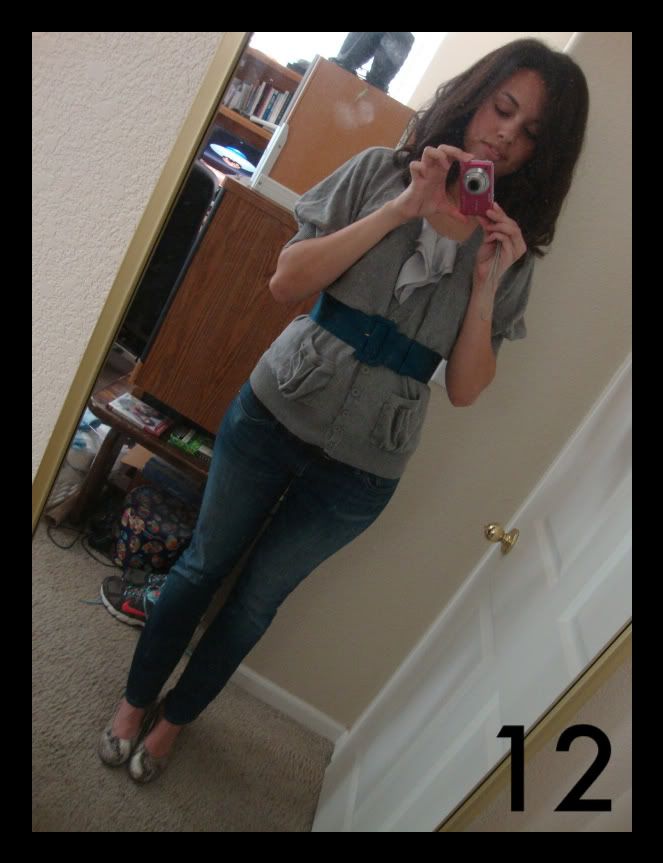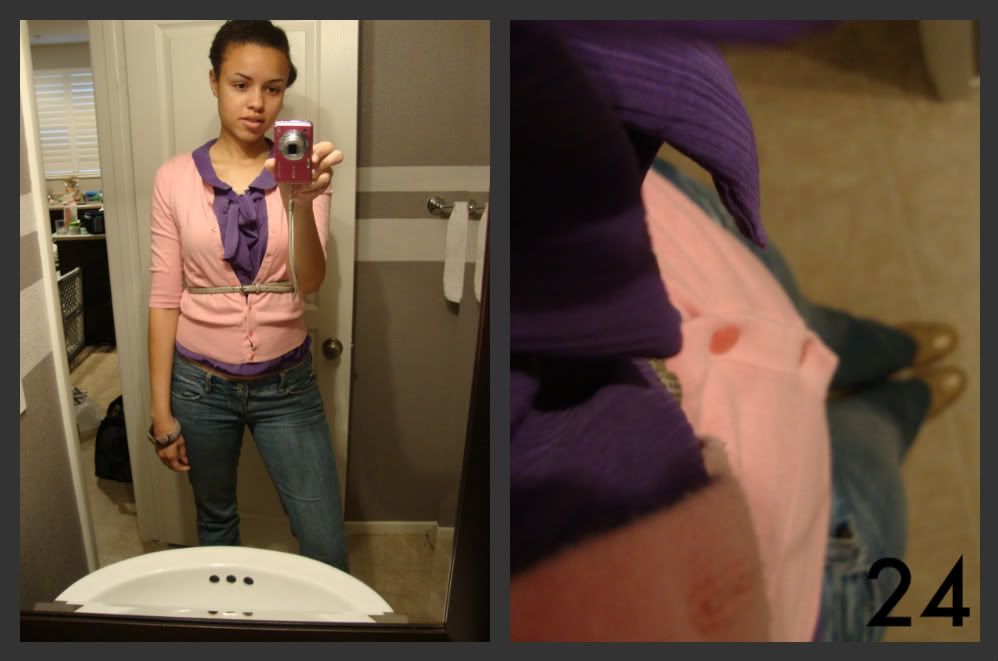 Agree? Disagree?