I'm really not a huge fan of having my kids sit in a stranger's lap and beg for gifts. Am I the only one for who this seems counter-intuitive? But I'll probably give my children plenty of other complexes without ruining Christmas for them. Plus, it helps that they've "met" Santa when I use his omnipotence to coerce good behavior.
So, we took them out to Bass Pro Shop where they have a whole wonderland set up, where you meet Santa and get a picture for free, as well as do crafts for free. The downside to "free" is everybody and their mother wants something for free, so there's a line. Damon and I tag-teamed the kids and the line ride wasn't too bad. Of course, Bauer started to lose his sh*t right when we were up next. Thankfully, he was mesmerized enough by the bearded stranger in the soft red suit to be tricked into smiling for a photo.
Afterward, we hoped to catch mermaids in the aquarium at the adjacent Silverton Casino, but it turns out we missed both the mermaids AND the scuba Santa! But we did get to see a guy in scuba gear doing something to a sting ray. Hopefully he worked there and wasn't just some weirdo that has an aquarium fetish.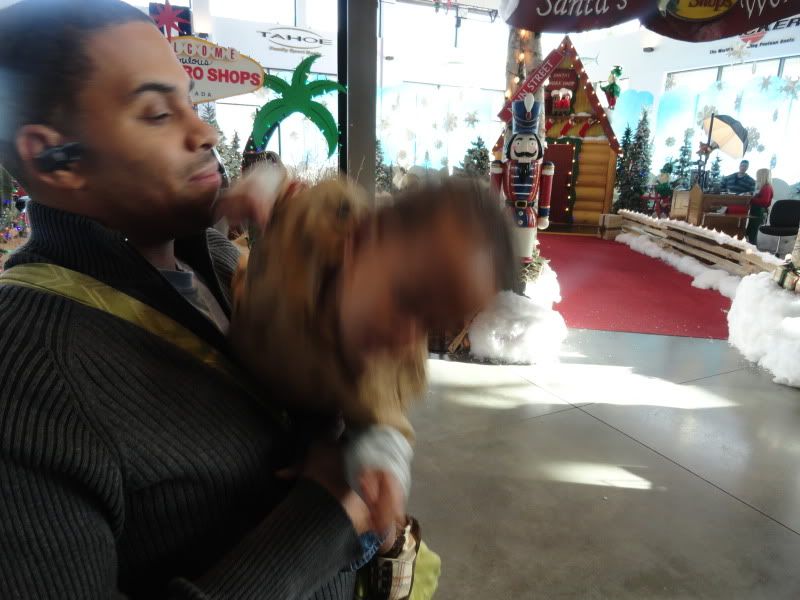 This is Bauer losing his mind LOL