Last week Emberly's class had a 70s day. But it completely slipped our minds until the night before when we did not have enough time to take her braids down so that she could rock a 'fro. You guys, she has an awesome afro.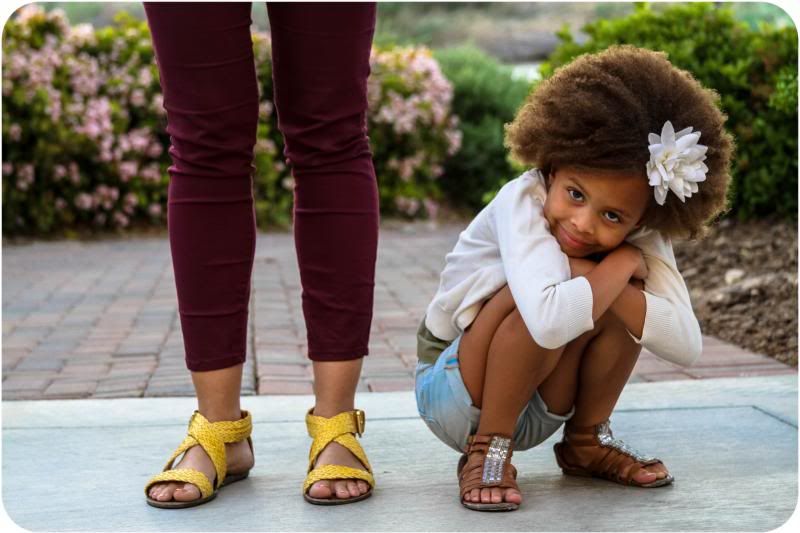 So, I'm not sure her denim on denim outfit had quite the 70s ring to it that it would have had with her hair in an afro, but, we missed the opportunity.
Also, baby girl is refusing to wiggle that top front tooth on out of her mouth. It's just barely hanging in there, crooked, and it looks like she's already missing a top tooth. It makes for a memorable smile!