I wore this out for wine with my girlfriends the other night.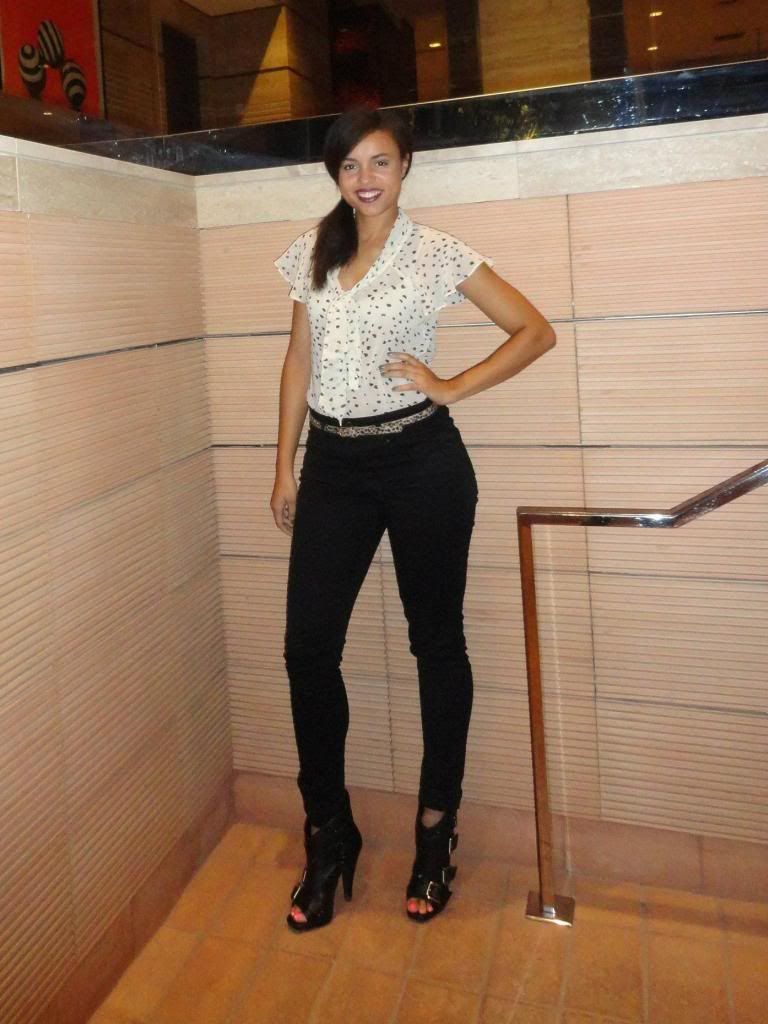 Top: F21
Jeans: Topshop via Nordstrom
Belt: NY&Co
Boot: Aldo
These boots have a hold on me. I love them. But they're damn uncomfortable. The peep toe rubs a blister onto my big toe no matter what I do (I really thought putting an insert on the ball of the foot would keep my foot from sliding enough to prevent the blister causing friction, but no!).
I guess I have battered feet syndrome.