As I was taking these photos, I was wishing I had found a pair of booties that I thought were as cute as these little Nine West ones I found for Emberly.
Apparently, I'm not the only one. Emberly told me after school that on the bus, a third grade girl badgered her until she agreed to switch shoes for the day. They're all scuffed up now and it's only the second time she's ever worn them. I know she probably would've done as much damage on her own, but it's irking to have had another child do it.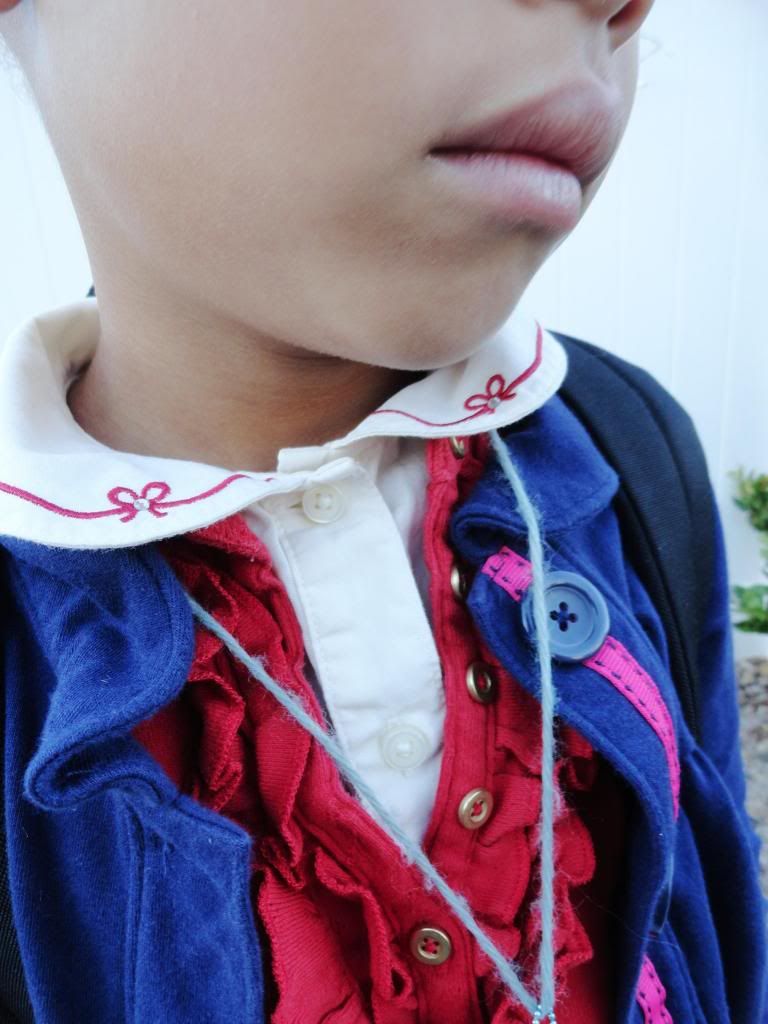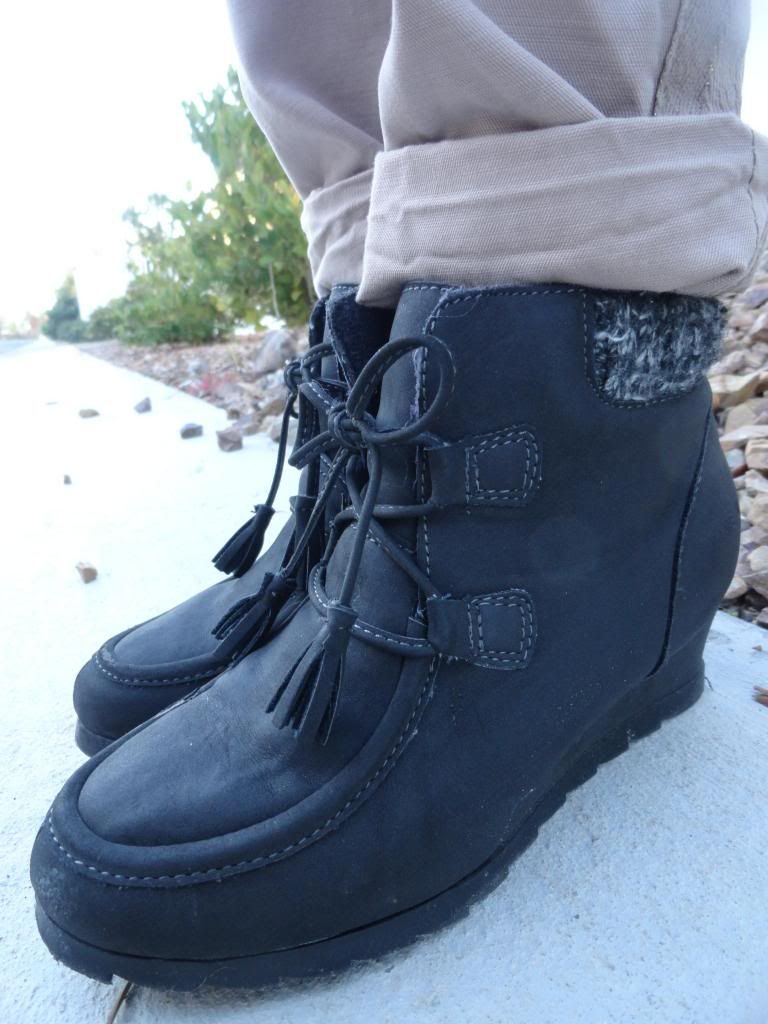 Muffs: F21
Jacket and Top: Target
Shirt: Gymboree via consignment
Pants: Gap
Shoes: Nine West via DSW
She also has a chapstick necklace which [sort of] keeps her from losing chapstick everyday!