A long time ago I saw a Cold Case Files where a man had burned alive saving his family from a Klan fire at his home. He was allowing black Americans to vote in his store. It was decades before there was any justice for his family.
That concept has always touched me deeply; that people
died
so that I would have the opportunity to vote. I don't take that for granted and I vote. I've taken Emberly with me at least three times that I can think of and I like to think that the memories will make an impression upon her and that it will be important to her too.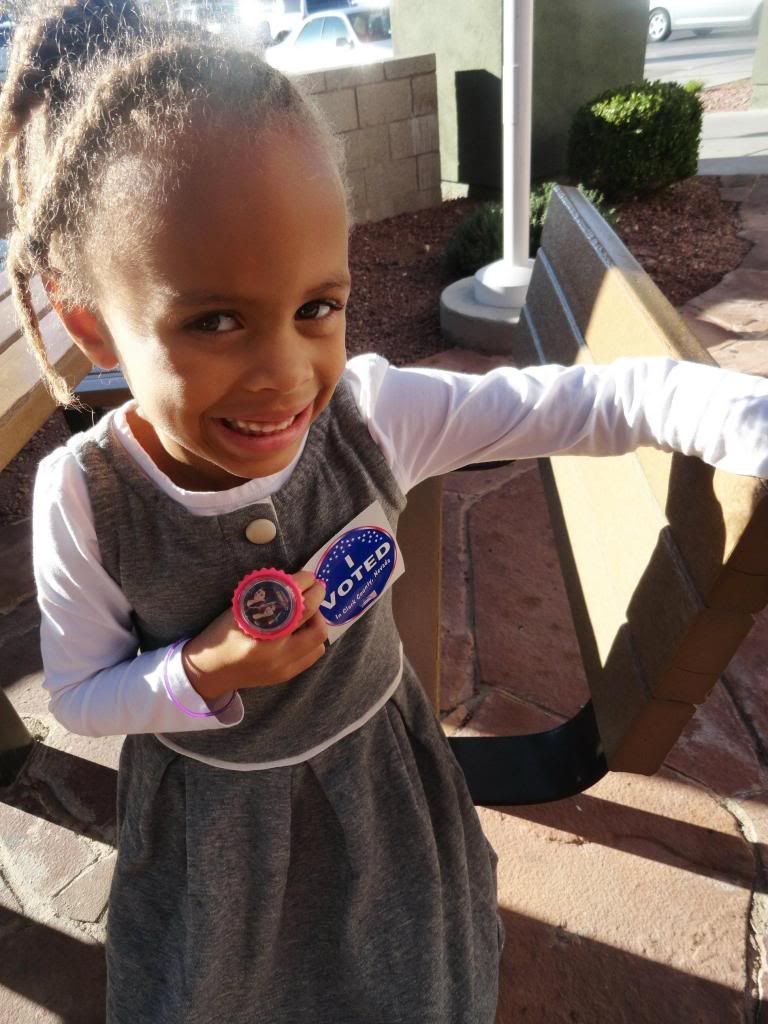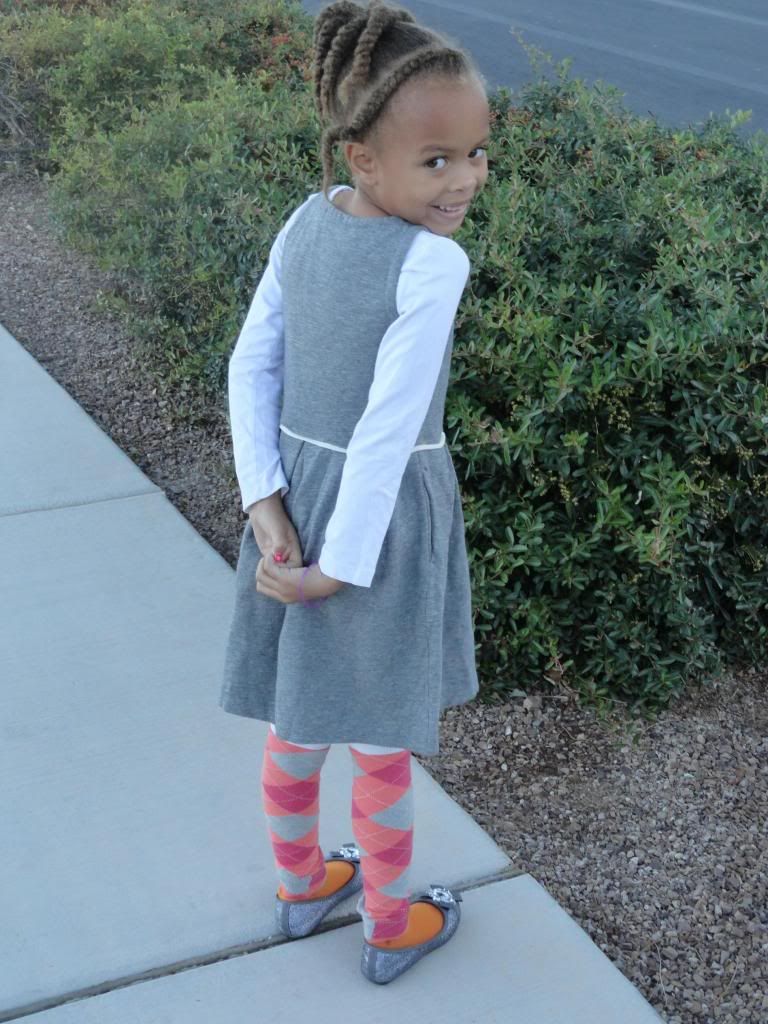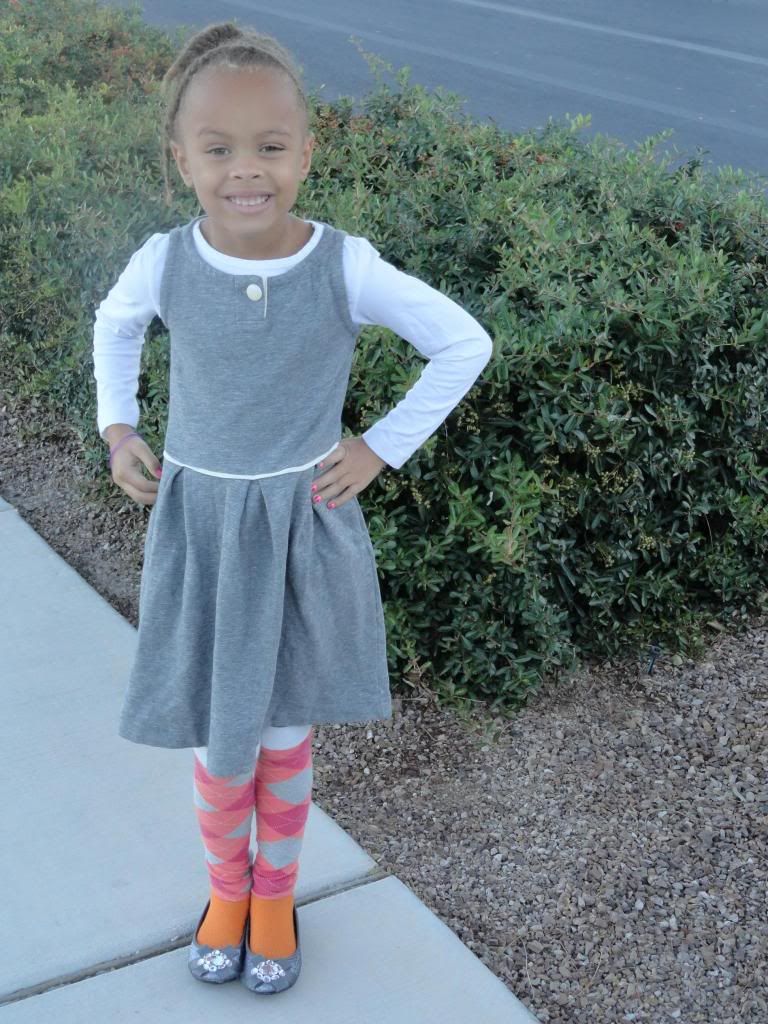 Top:H&M
Dress: Crewcuts
Legs, socks and shoes: Target