My first five days remixing for the 30 for 30 are complete! The first four days, my photos are totally unflattering, and it's more that my lazy ponytails:
I don't know if it was my sister's photo taking skills LOL or just bad angles, but it's not an accurate representation of what I was seeing when I looked in the mirror!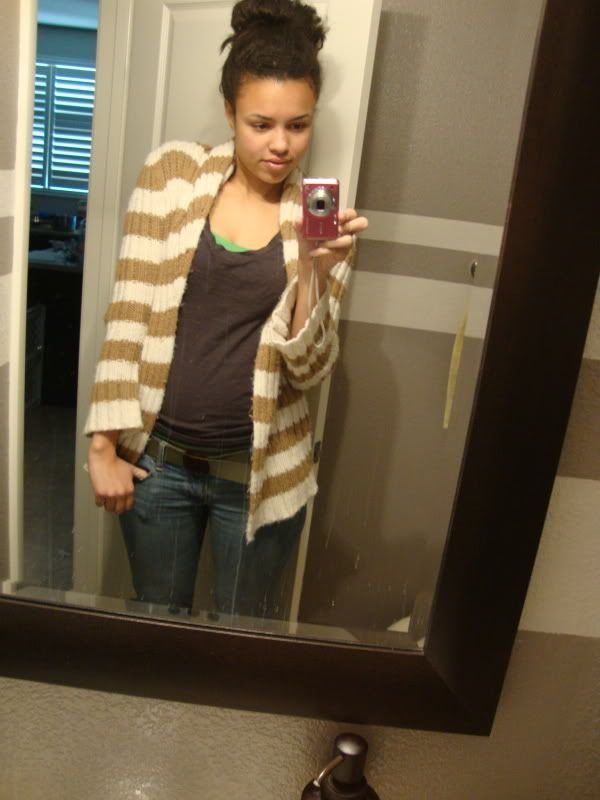 And since my sister is gone, I will do self portraits in the mirror! Only problem being that you can't see my shoes. Then I shall also have to look down!