Megan Nielsen has a
wonderful list
of DIY sewing projects for a winter maternity wardrobe. She also sells patterns. For this project, I took one of Damon's super old Structure (remember that store!?) button-ups that he was getting rid of because it was much too big and I used
this tutorial
as a jumping off point to alter it to maternity.
I'm really happy with the results!
Notes: pay attention to the sleeves! I switched mine once I reattached! I had to remove the breast pocket. I notice nearly all men's shirts have this pocket and it's right in the way of making an empire seam. I also didn't want the bottom to look like an umbrella so I cut down the back half of the bottom as well. I have trouble making gathers even so I opted to put all of mine under the bust, rather than trying to evenly spread them across the entire front. I have one more shirt of Damon's I plan to alter and I want to also put in bust darts as well as bring the hem up a couple inches so that it's more shirt, less tunic.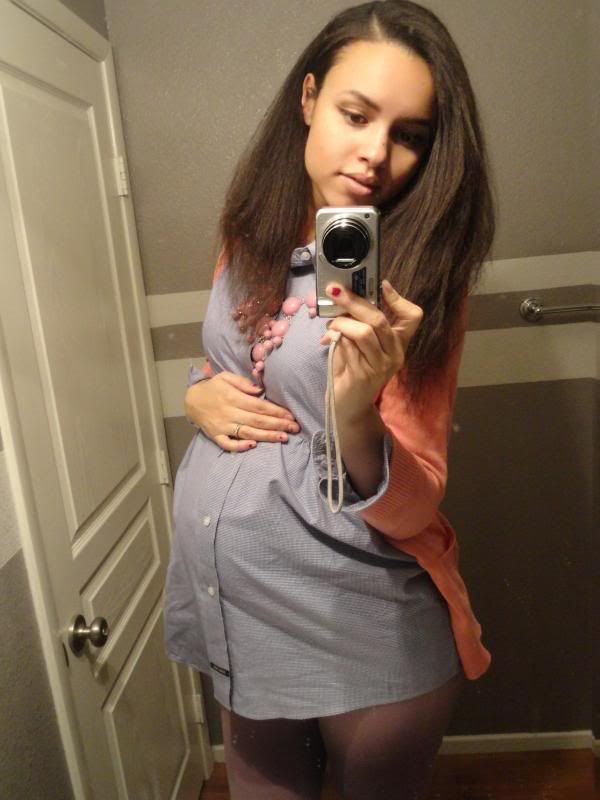 Cardigan: F21, Jeans & Wedges: Target, Necklace: Charming Charlie, Shirt: Self-made!