This year I don't have any resolutions. New, and specific ones at least. I want to have more patience, but that's not new; I'm always working on taking a deep breath and calmly assessing the situation. I also want to manage my time better, but I've been working on that since I got my positive pregnancy test because I have so many things I want to finish making before baby gets here (there should be forth-coming posts on all my little crafting).
So I guess I just keep on keepin' on!
And almost completely unrelated, here are some snaps from January first.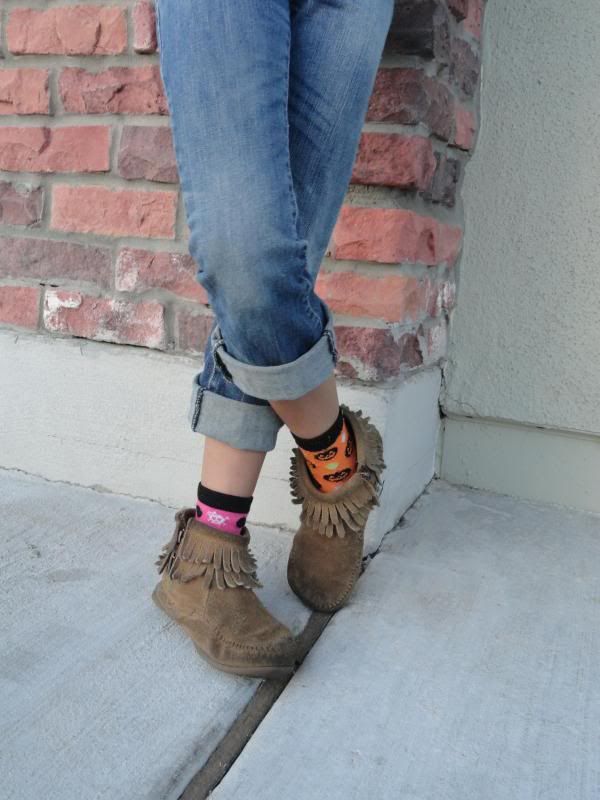 {one of her things lately; mismatched socks}
Top & Cords: Target, Tank: Express, Jacket: F21, Shoes: very old Nine West
{browsing Lowes getting all kinds of expensive ideas}