I finally got a new charger for my camera battery. Great. So here's my way overdue fashion friday post.
So I got a gift for Christmas that is not really my style, however, on trend for the season: fur vest. I wore it on New Year's Eve. I had my day look, and then my fancy, studded fur vest evening look. Observe. Of course ignoring the 3yo camera hog.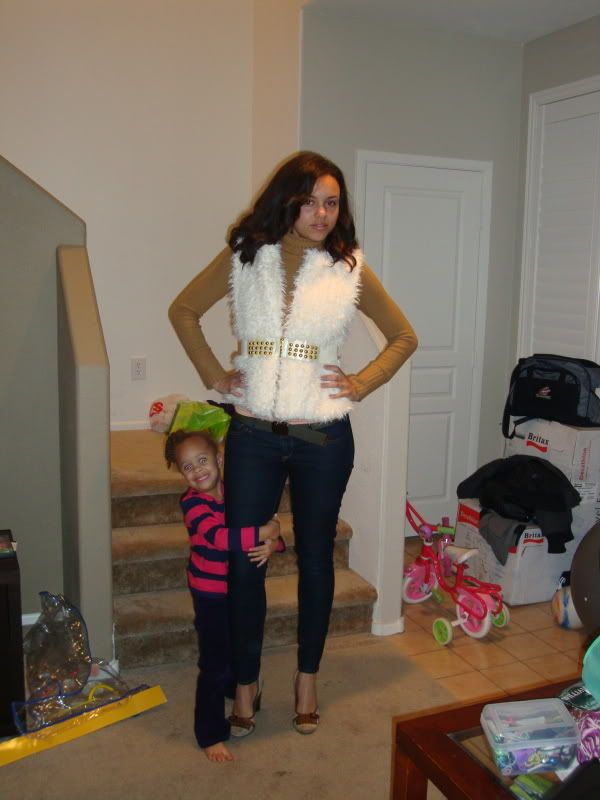 Thanks, Aunt Kolleen!