Emberly made warning signs for her brother when he's not allowed to come in their room. Typically because she's playing with a set of toys with small pieces not meant for those under 3yrs.
I bet she imagines this: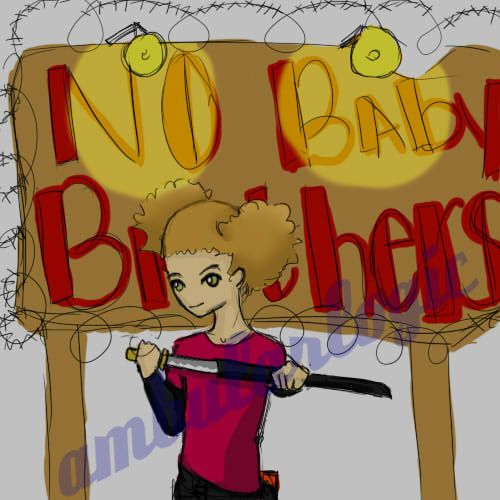 But here are the real signs, which I'll credit Bauer, are a bit confusing. No smiling people? Well, he's not smiling, he's not happy he can't get into his room!