I was excited after the
fall ATG consignment sale
to participate in the spring. Until it was announced that it would be 25+ miles away. I think participating requires at least 3 treks and at the price of gas, 150mi wasn't going to work for me. In addition to just not having time to go over there with my current workload.
But when my hairstylist generously offered me her extra pre-sale ticket (i told her how easy it was and she did consign this time), I decided that I would go check it out one time.
Well, it took much longer to get up there than I anticipated (more than twice the google maps estimate) and I was somewhat rushed since I planned the trip before picking up the kids. I ended up with a couple of dollar toys (a wooden pull train and some little monster trucks) and a couple outfits that caught my eye for my best friend's daughter.
I didn't find anything I wanted for Emberly (and I'm much more hesitant to buy for her since discovering she'll be wearing a uniform come fall). And Bauer was able to wear everything I got him today: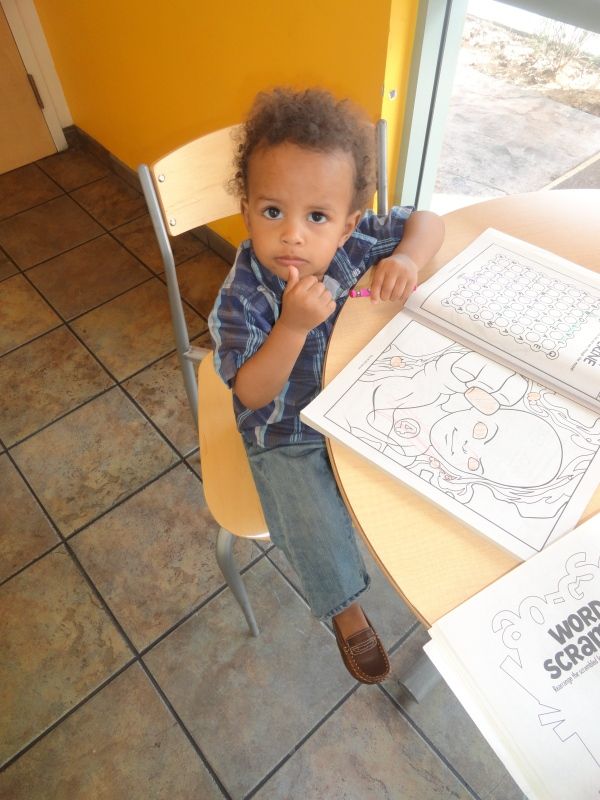 Top: Calvin Klein Jeans via Consignment
Jeans: Old Navy
Loafers: Baby Gap via Consignment