I had trouble finding mens' fashion particularly exciting and when I was "oohing" and "ahhing" through the baby girls department, I always thought it must be awfully depressing and boring to dress a boy.
What I'm wrong about could fill a book!
Bauer wore his spring green pants on St Patrick's Day. I could just eat him!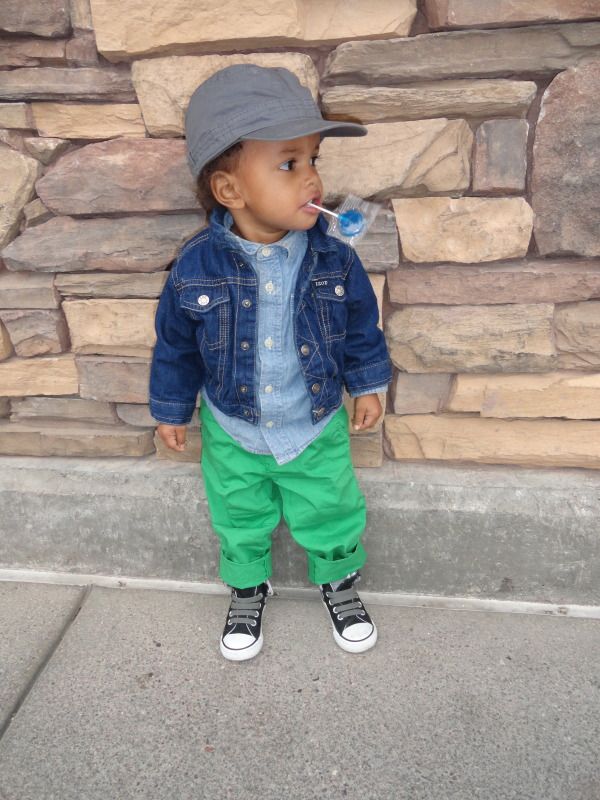 Cap and Pant: H&M
Shirt: OshKosh
Jacket: Izod
Sneakers: Converse