I almost always pair more fitted skirts with a blouse. But it's too hot and I'm not going anywhere special. What to do? Knot a striped tank on top. That was easy.
And good thing too, because instead of sitting in the shade watching the kids hop around a splash pad as I intended, I had to hunt for a missing shoe all around Town Square (an
outdoor
mall) until it was time for swim lessons, courtesy of Sir Kicks-a-lot.
"Bauer, you lost your other shoe! Where's your shoe?"
"Shoes? Lost shoe?"
"Yes, where'd you kick it off at? In the street? In the store?"
"Lost shoe."
Thanks
. Thanks a million. I found it, right before I was going to have cut my losses and jet.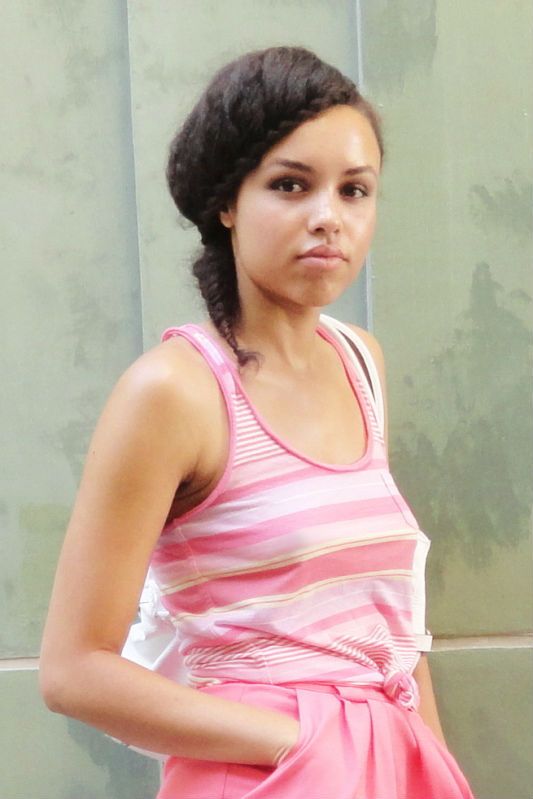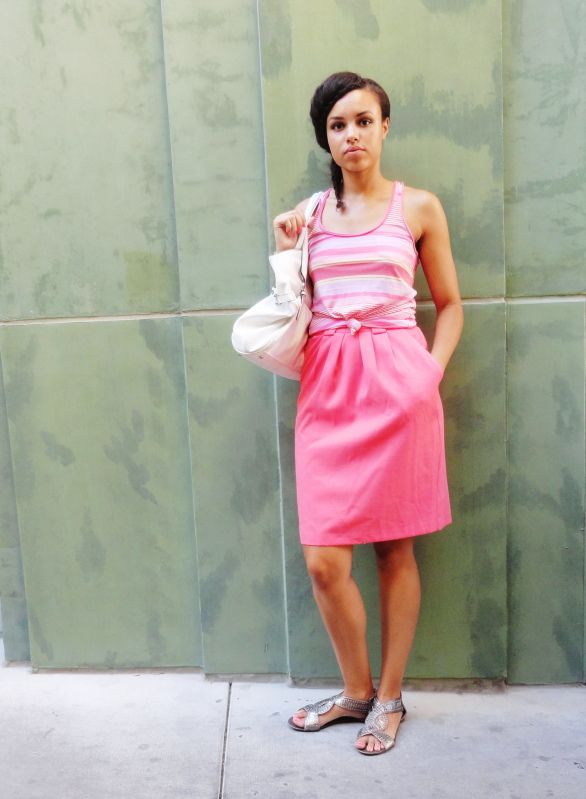 Top: American Eagle
Skirt: thrifted
Shoes: Dolce Vita via Nordstrom