After being over 90 degrees last week, the weather now wants to threaten to rain and only get into the 50s.
I don't care!
It's spring, dammit! I
will
wear yellow sweaters, peachy stripes and flowers in my hair.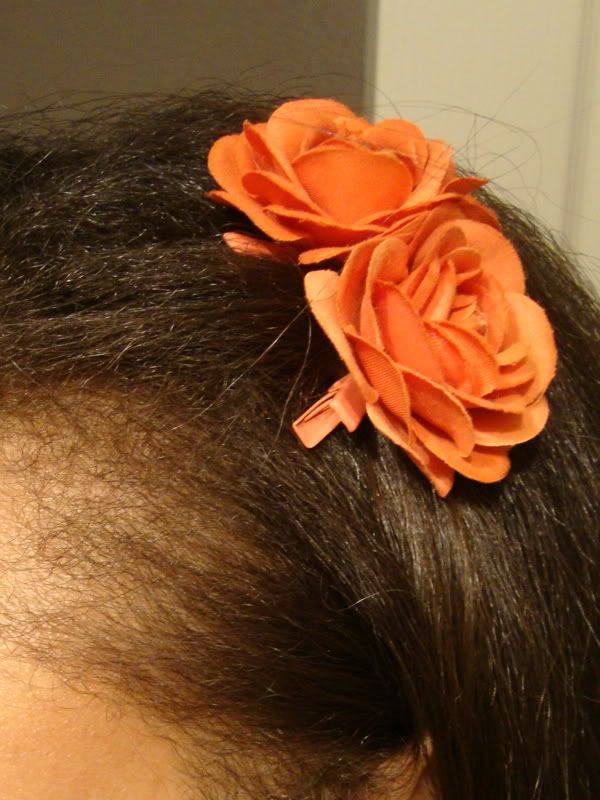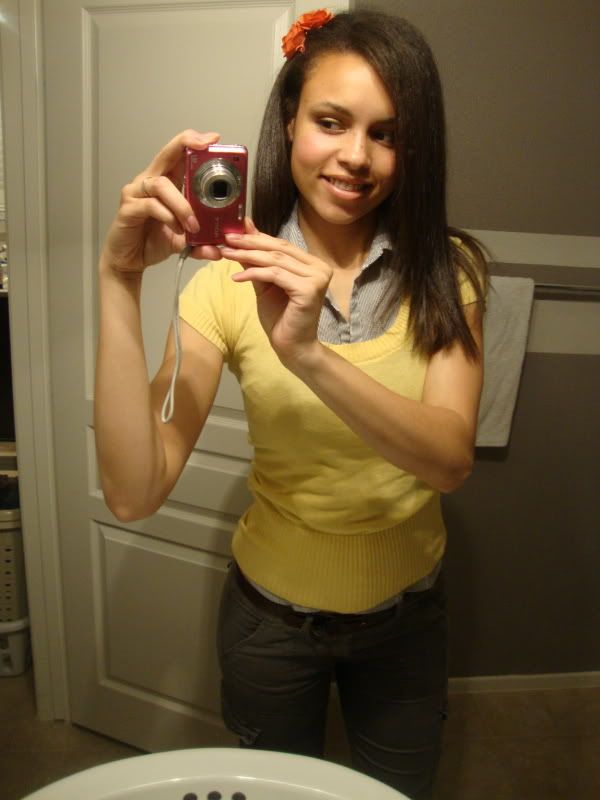 PS, these are my new favorite pants. Why? Because I finally fit into them :D
and
BONUS POINTS, my butt looks more bubbly (Should I thank the cargo patch pockets? Won't hurt. thank you, booty pockets, thank you.).