This month's Everybody, Everywear feature is lace. Ooh, la, la. I didn't want to wear something the top that I used in the last 30x30 challenge, but I don't own a lot of lace non-underthings. I have a little jacket, that is so cute, but I just couldn't find anything with which to wear it. A sleeveless satiny shell would have been my first choice. Too bad I don't own one of those...
So, instead, here I am, utterly shocked by my thrilling and unexpected choice!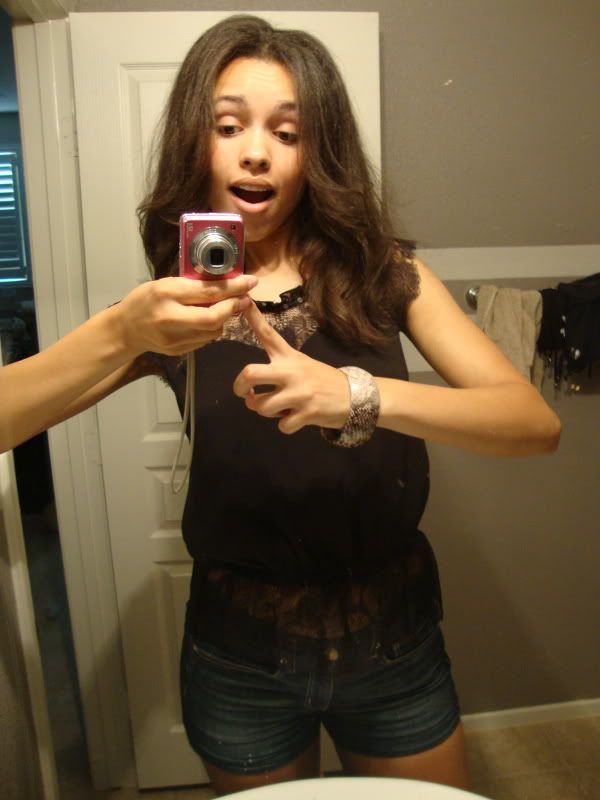 It really is such a pretty top, even if it's been seen on my blog umpteen times already.