I've noticed a few style blogs talking about transitioning to fall. It's so hard for me to think about because most years in Vegas, you can wear shorts up to Thanksgiving! I love sweaters, tights, scarves and boots, but how can I think about them when it's over 100 degrees outside?!
So I won't. Not yet. Instead, I'll think about ice cream. Like the delicious custom treats the littles and I made over at Atomic #7.
You can put together a frozen treat however suits you. Dairy free. Vegan. Sweetened with agave. Almost overwhelming options. And then they make it right in front of you with kitchen-aid mixers and some kind of flash freezing thingy!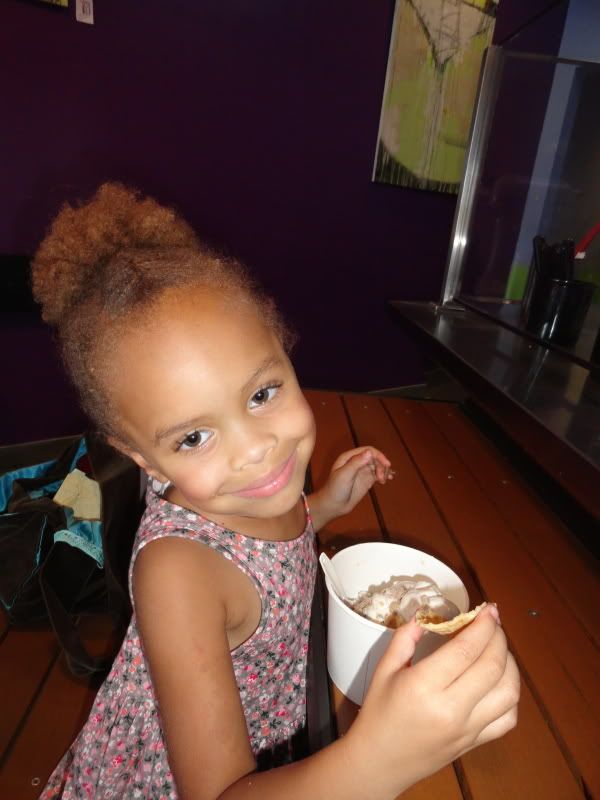 We hope your Labor Day is as sweet and delicious!