Today's the day. Our master bathroom is getting painted. We will also be hanging some framed mirrors. You can kind of see the huge frameless mirror that came with the house in the
"getting ready
" post I did the other day from the master bathroom.
Here's what it looks like now: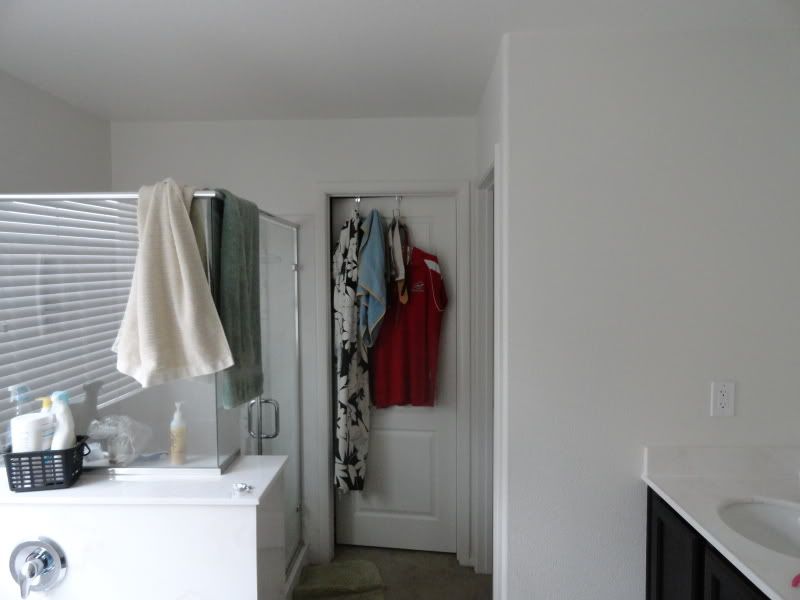 From the entrance. That's the walk-in closet on the end, and the little toilet cave to the right.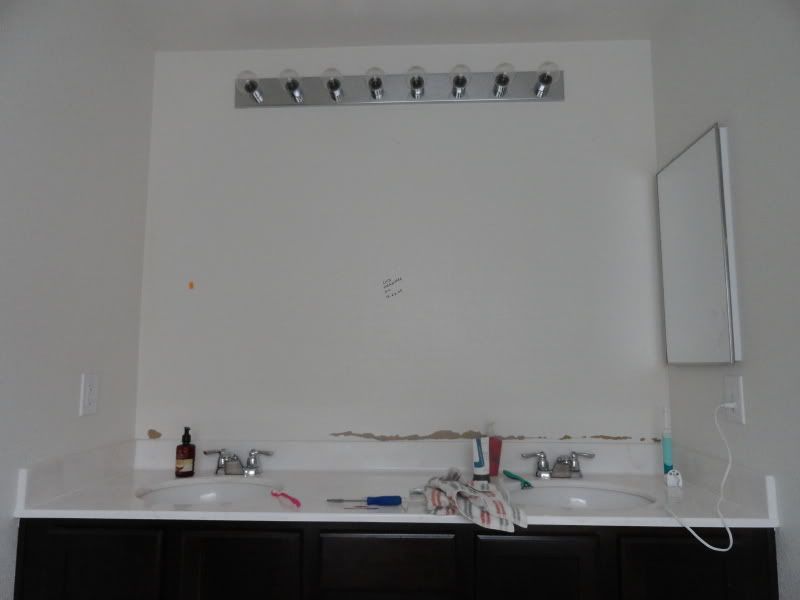 To the right
To the left.
Stay tuned for the unveiling of the new color, the mirrors and some deets on what else we plan to do to it!
And if your here checking this out from A Bowl Full of Lemons One-Project-@-a-time link party, welcome and thanks!