My ten-year high school reunion is coming up and I guess that means people post a lot of nostalgic pictures from high school and earlier on Facebook.
One old acquaintance put up this picture of us as Girl Scouts around the age of nine.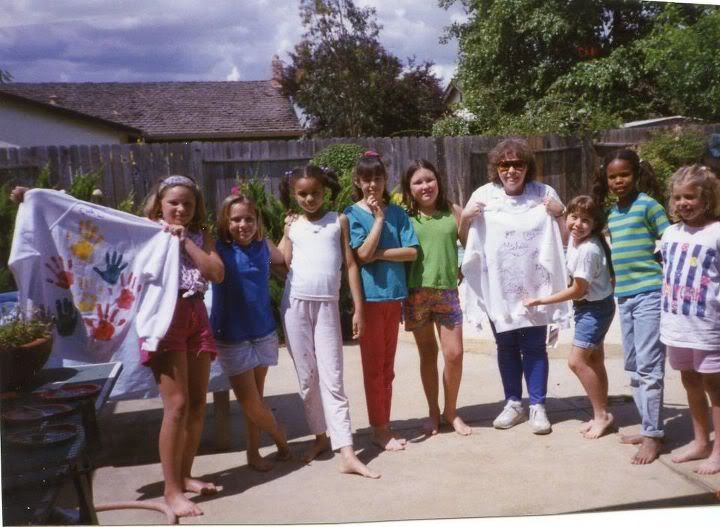 I was completely tickled by my cocked hip and extended leg. No one else is posing; why am I?? LOL
And so it becomes obvious where Emberly gets this tendency, yes?