I always feel kind of like a flamenco dancer when I put on this bright ruffled top: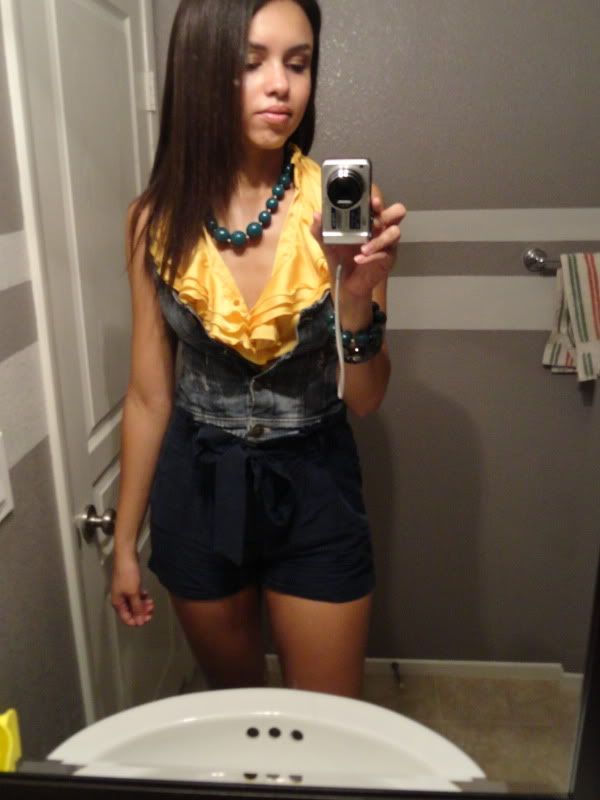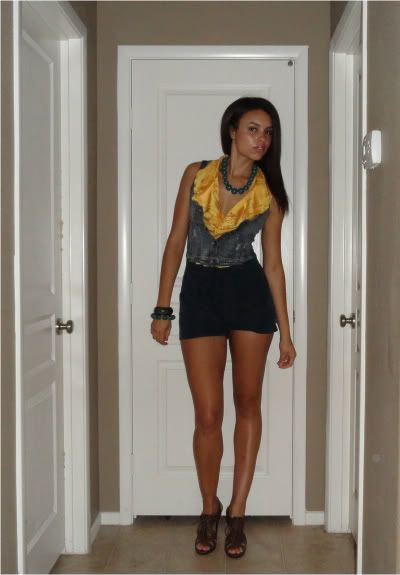 Top: NY&Co
Vest: Rubbish via Nordstrom
Short: AE
Shoes: Aldo
Necklace & Bracelet: Express
Bracelet: H&M
PS: Remember when the
surgeon general said hairstyles might impede exercise efforts for women
, especially black women? Kind of ridiculous, but I really do hesitate to work out when I've just had my hair professionally pressed because my roots curl right up and I lose the super flat sleekness (the close up pic just happened to be framed to keep my part [where puffy roots are most obvious] out ;) ). And touching up with my own flat iron just doesn't look the same.