Damon and I both remixed for the holiday party. And neither of us were completely satisfied, LOL. Damon wanted a nicer sweater to wear over his shirt and tie since he felt a suit blazer was too stiff. I wanted a dressier skirt that went better with the ensemble (which I actually have a couple, but either the rise was off, or it was too small). I also didn't assess my time well between picking my daughter up from daycare and dropping both kids off at the babysitter, so I didn't get to spend anytime doing my makeup. I got some mascara, blush and chapstick on and had to call it a day. But, since 60% didn't know it was winter and the 50% weren't aware of what size they wear (there was some overlap here, leaving about 5% being dressed appropriately), I got over it not being as *perfect* as I desired.
My outfit was centered around this jacket and headband.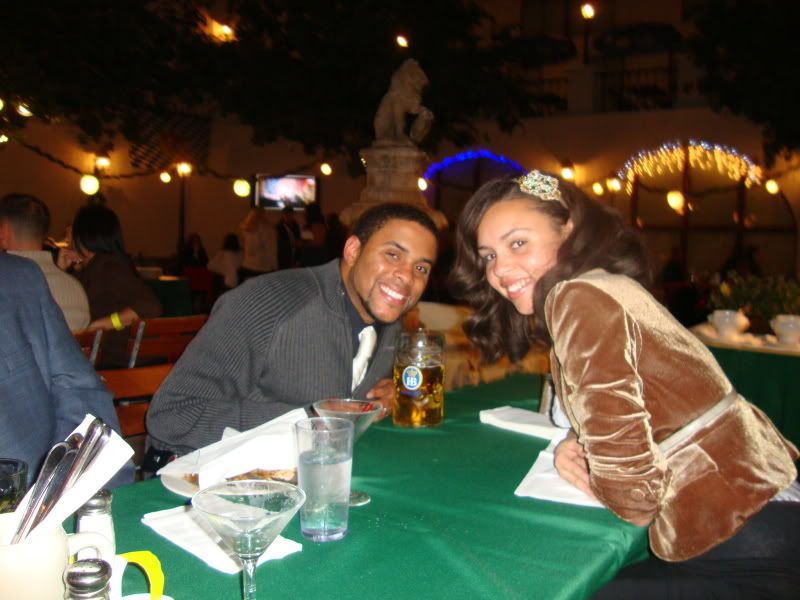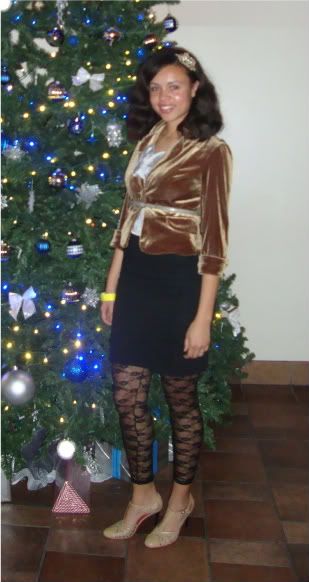 Headband, belt, camisole and lace tights, all from Target earlier this year. Old skirt from Forever 21. Jacket Mist from T.B.D. Nordstrom, circa 2005. Shoes N.Y.L.A. from some boutique in NYC, circa 2003. The yellow bracelet is NOT part of my outfit, but my "over 21" identifier, which was dubiously given to me. Come on, now, I think I look at least 21.