I hope everyone had a delightful Christmas! Mine was spent in La-La land with my husband's family where my children were spoiled rotten and I also received some quite posh gifts!
However, the trip meant that my "Fashion Friday" post must be
fashionably late
. Hardy har.
I needed outfits for five days. I always seem to over pack, so I challenged myself to take only 5 articles of clothing. I decided shoes wouldn't count like they did in Emberly's 30 for 30, because I brought the minimum, one casual pair, one dressy pair. Other accessories were unlimited.
Here are the five items:
1)Navy crepe ruffled dress, H&M
2)Green boyfriend cardigan, F21
3)Gray v-neck, AE
4)blue tank, Express
5)Darker wash jeans, Express
Here are the outfits I put together for Christmas weekend with those items.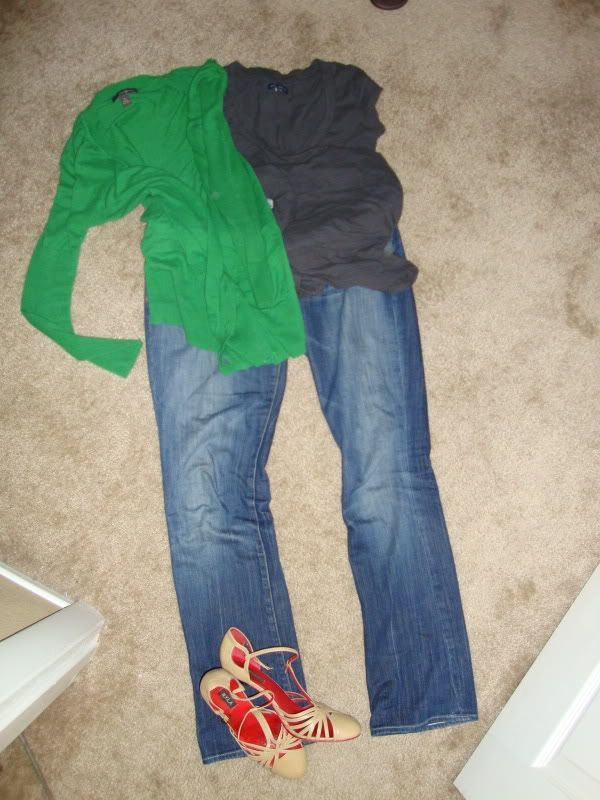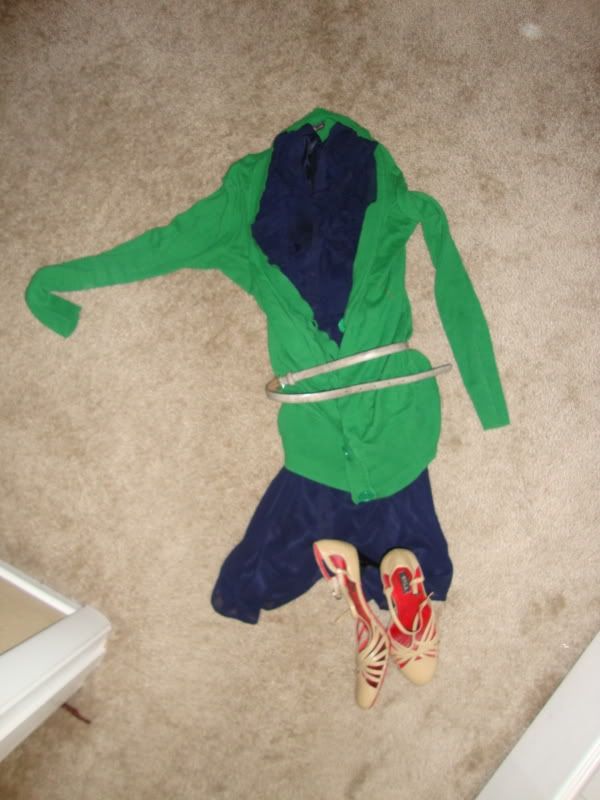 Unfortunately, I was too busy spreading Christmas cheer to take pics of me actually wearing them, accessorized. I still WIN though, because I got my, Emberly's and Bauer's clothing and my toiletries all into one duffel bag, smaller than the one my husband used.