I wish I still had this "problem," but Emberly is so tall that she typically needs a pant size that is way too big around to compensate for the length. And I know that the adjustable waist is a wonderful invention, but still, she can look pretty ridiculous with it cinched around he waist. That's why I appreciate the straight an skinny cuts that are in style. It's not a huge deal if they're a tad short. You can wear them as ankle jeans, or cuff them. Emberly only wore them cuffed for a few hours before her neurosis forced her to unroll them LOL. I got a cute picture before at least!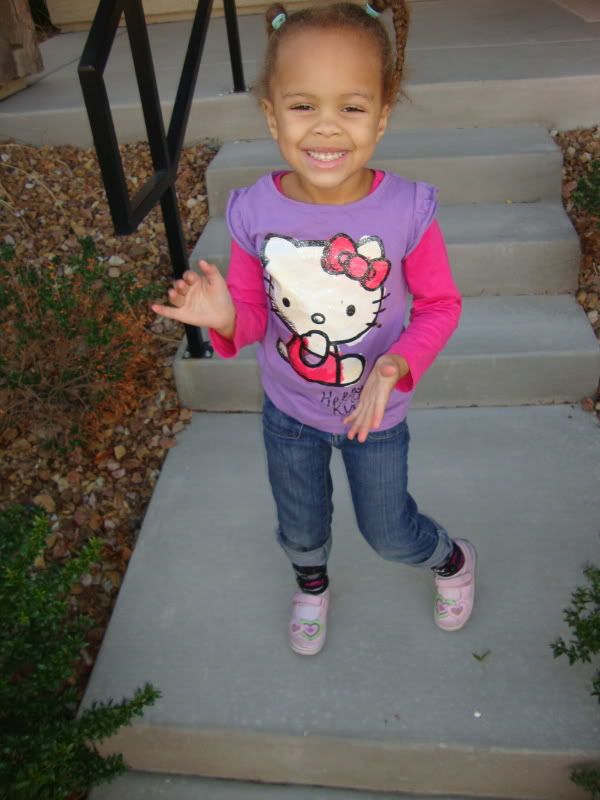 (this smile makes her look like her daddy's bopsy twin)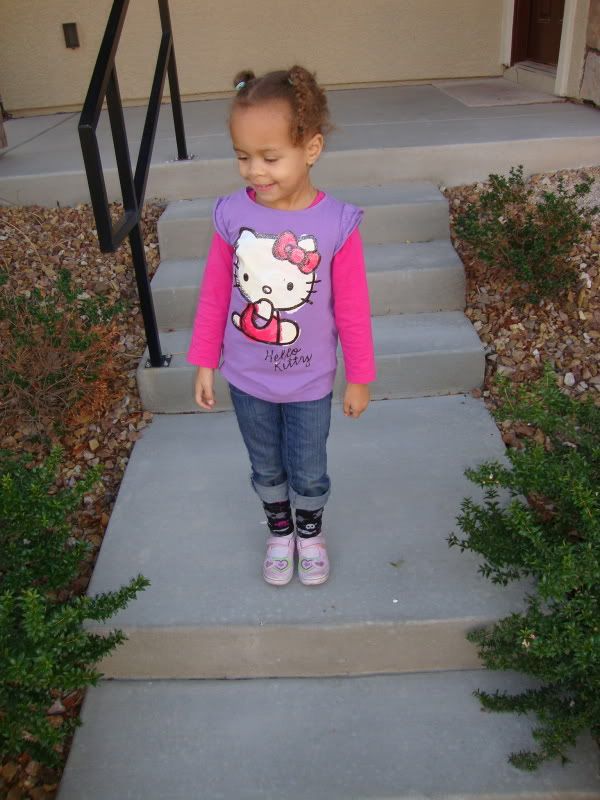 We went to Target this morning for a few things and Emberly saw some shoes on sale she wanted. She was not enthused about the "no shopping" part of the challenge!